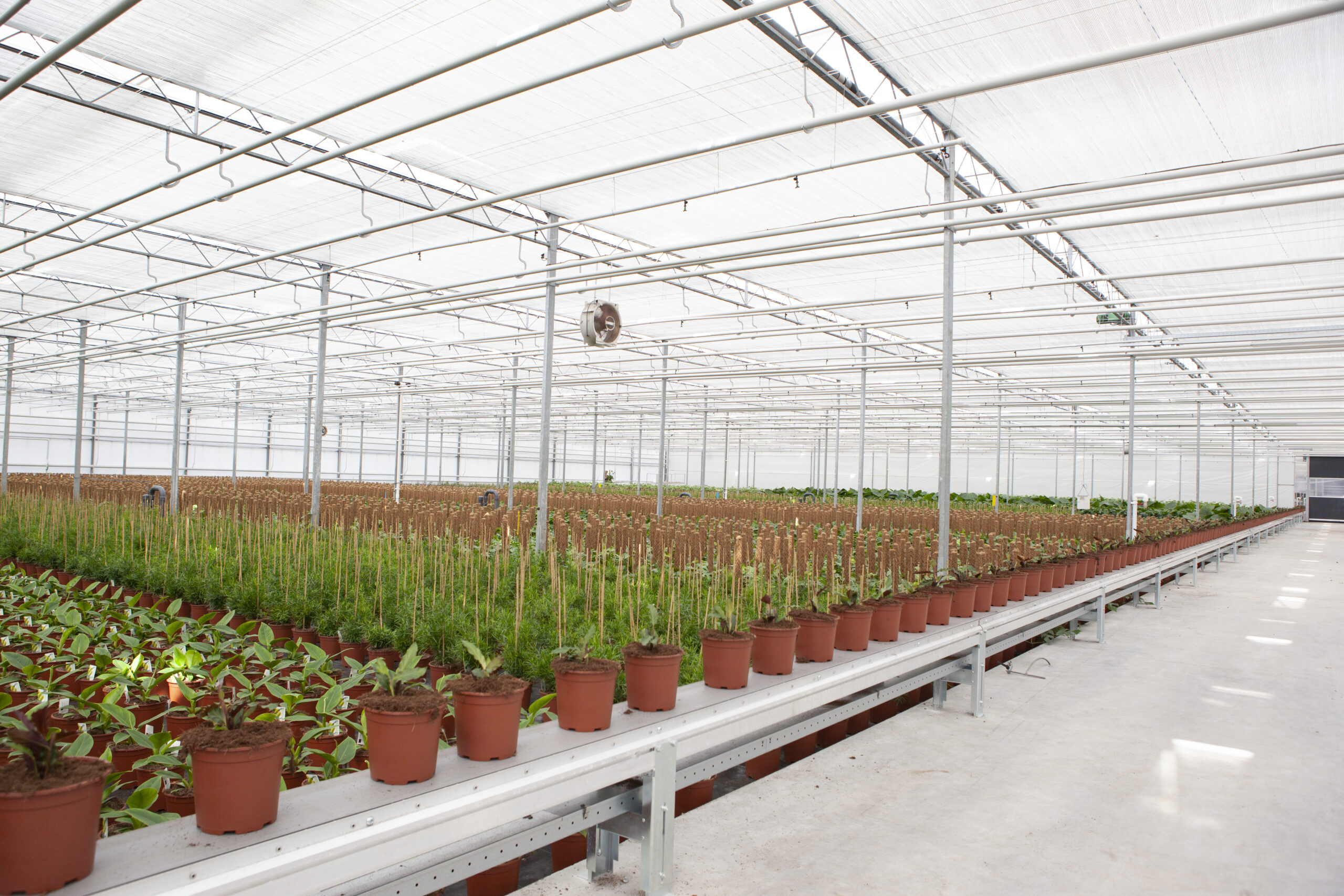 Fixed conveyor system
In addition to the well-known link belts, we also have conveyor belts that are used as main belts, façade conveyor belts, or hooded conveyor belts. These are long conveyor belts in a fixed position. The exact way these conveyor belts are used depends on several variables. What type of plants in which pot sizes go over the conveyor belt, do trays go over the conveyor belt, and do users want to be able to walk across the conveyor belt?
The fixed conveyor belt system can be installed with various technical features. A control box with a touch screen is often installed that you can easily enter all the routes on. Various routes can be operational at the same time, for example, for potting and delivering the plants. A remote control for starting and stopping the belts can also be integrated into the system.
Do you need a temporary solution?
We also rent!