Potting machine Stolze 3030-PRO
Potting
The Stolze 3030-PRO potting machine is the result of improving the standard Stolze 3030 potting machine. The cream of the crop among potting machines. Potting machine Stolze 3030-PRO is quieter and requires less maintenance compared to standard potting machines and can be extensively set and read out. In combination with a planting robot, both machines can be very efficiently adjusted to each other. This leads to a smooth, fast and fully automated potting process.
We produce the Stolze 3030-PRO potting machine completely under our own management, which means that we can guarantee quality and are flexible in variants and wishes such as length, pitch size and number of pot holders. We supply the Stolze 3030-PRO in a long and an XL version. The machine is suitable for pots from 8 to 30 cm. The capacity is up to 8,000 pots per hour.
Operation
The pots are automatically placed in the pot holders. After pot holders are mounted on a fully guided chain which provides more stability and less vibration. The chain moves the pots to the ground lift (elevator) which fills the pots while preserving the structure of the substrate. The Stolze 3030-PRO potting machine has an automatic ground detection control. This ensures that the pots with the right amount of soil are guided through the machine quickly. The machine makes planting holes by means of a drilling installation. You can fill the planting holes with plants manually or by means of a planting robot. The pots are led out of the machine and moved onto a conveyor belt.
Easy to operate
The Stolze 3030-PRO is easy to operate. The machine has a touchscreen with which you can easily pre-program menus for various pot sizes, drilling settings, soil supply and rotation speeds at any time. You can also read the number of rotated pots, rotation speed and malfunctions via the touchscreen. The touchscreen also shows where a possible malfunction occurs and the steps to be taken to restart the potting process. This allows you to easily remedy malfunctions yourself, so that you have a minimum of downtime.
Lower maintenance costs
We have improved various parts in the Stolze 3030-PRO potting machine (compared to the Stolze 3030) so that less wear and tear will occur. The Stolze 3030-PRO uses the touchscreen to indicate when it is time to check or lubricate certain parts, for example. This ensures that there will be no unexpectedly high costs for overdue maintenance during a maintenance service. A technician can read which faults have occurred in the touchscreen. This way the mechanic knows what to do to prevent this in the future.
Accessories
We have a number of accessories. Our pot holders are available for almost all pot sizes. We have various drills and accompanying drill plates for making planting holes. If you have other wishes, we can of course produce it for you.
Complete systems
We also offer complete systems where the soil supply is provided by means of a soil bunker, soil tires and a big bale breaker. This potting machine is extremely suitable for combining with a planting robot, topping machine, buffer conveyor and EasyMax conveyor belts.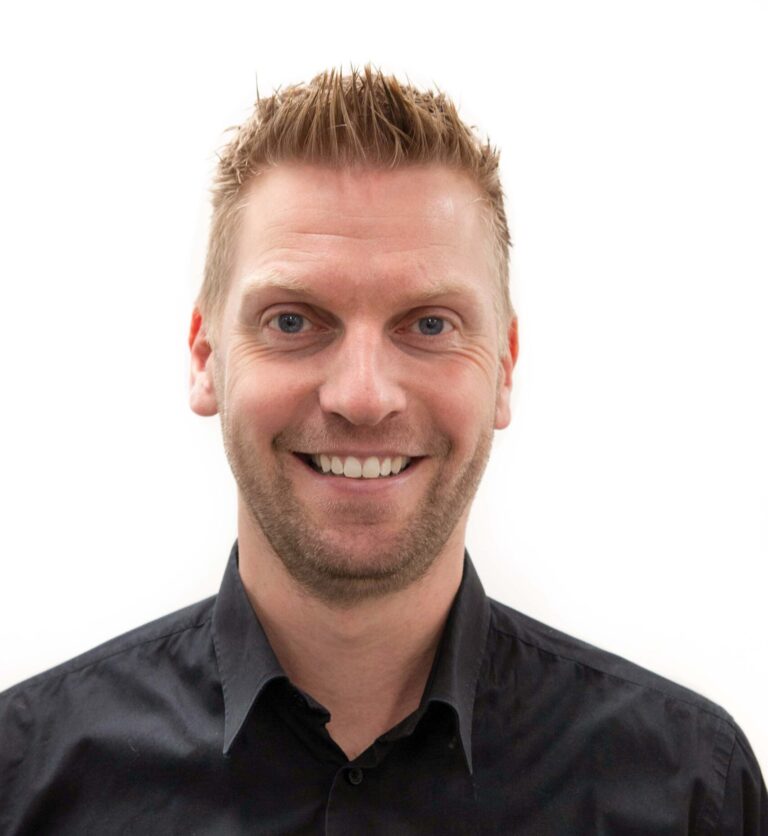 Want to know more?
Paul van Leeuwen
Projects in which this product has been used
Soil hopper – Gebr. Grootscholten
We installed a soil hopper, soil conveyors and a Stolze 3030-PRO…