CNC Lathe Conveyor
CNC Lathe Conveyor
Is internal transport a major expense for your company? By automating your internal transport you need fewer staff and you can also work faster and more efficiently. This can save your company a lot of costs. We supply various products and systems to make work easier and more efficient.
We now have a new product available for CNC lathes. Our lathe belts make it possible to longer produce unmanned with a CNC lathe. This is because the products are moved, which makes it possible to place a larger receptacle near the lathe. It also does not stand in the way of making the lathe more accessible.
To move products from a CNC lathe, the belt is equipped with a special belt cover which is not only durable, but also resistant to liquids. In addition, a receptacle is attached under the belt to collect the coolant.
We can produce the lathe belt in any width up to 1000 mm with a length of 800 mm to 6000 mm. The speed is variable and it is equipped with an electrical end stop.
Would you like more information about this product? Feel free to contact us.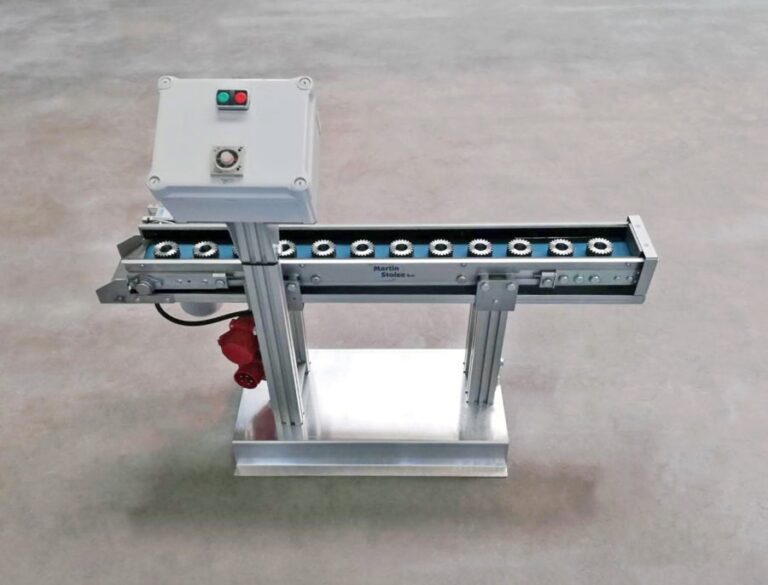 Want to know more?
CNC Lathe Conveyor