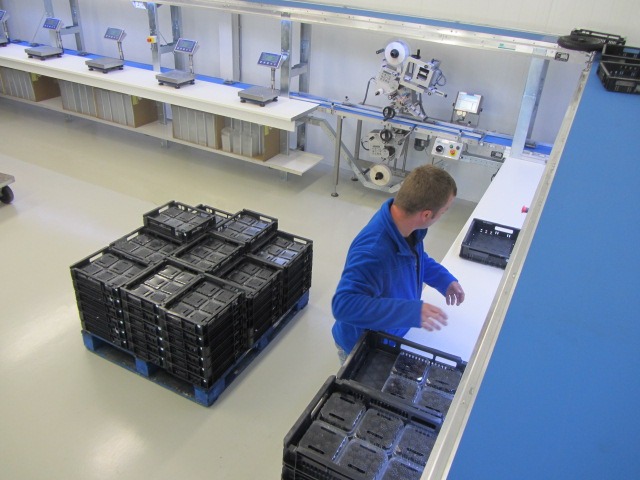 Packaging line
Pippel Bramen
We supplied our client Pippel Bramen in Haaften with a packaging line.
Blackberries are grown in an innovative way in the Pippel Bramen greenhouses. At the moment, Pippel Bramen can harvest almost all year round. This means that blackberries are grown from April through to January.
The new Martin Stolze simplifies the packing method. The conveyor belts are linked to a sticker machine, which labels the trays, also to a scale, which weighs the trays of blackberries, and to a metal detector, which detects any leftover metal.