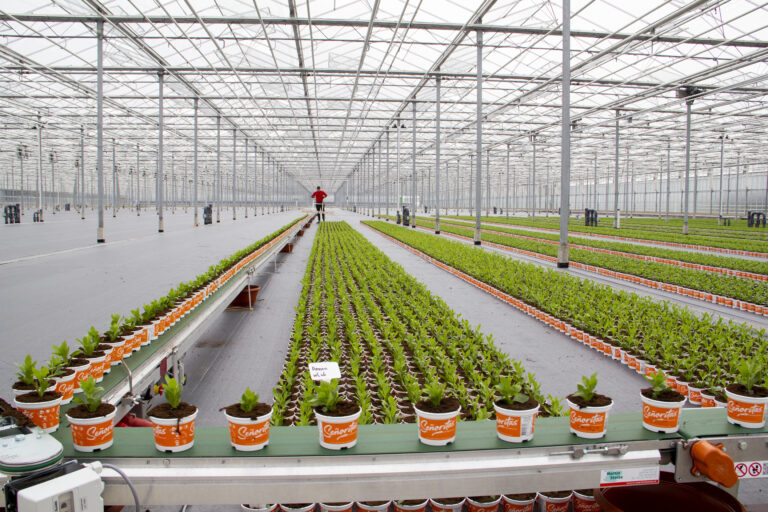 Conveyor belt system and potting machine
Kwekerij V&S
In early 2020, Ronald Scholtes of Scholtes Roses joined Kwekerij V&S. This doubled the total area of Kwekerij V&S from 3.8 ha to 7.5 ha. The Scholtes Roses rose nursery has been converted into a pot and bedding plant business. Martin Stolze has been able to contribute to the set-up of  the conveyor belt system at this location.
Concurrent potting and delivery
Ronald Scholtes asked Martin Stolze BV for a flexible system for potting, staking, and delivering. We came up with a solution together, in which these activities can be carried out concurrently. We added a double-layer main belt to our Stolze 3030 potting machine which enables multiple routes. The Stolze 3030 potting machine is also prepared for the installation of a fully automatic planting machine in the future. Ronald Scholtes: 'It's a high-quality and flexible system.'
More than a kilometre
We installed a combination of more than a kilometre of fixed conveyor belts and EasyMax motor and coupling sections. This is all controlled from the central control unit, with a clear touch screen for setting up the routes. The system can be started and stopped via a radio remote control.